****This Contest is CLOSED. Thanks for all your participation.****
Made it to 100! Yay! You still have time to win. Drawing is Aug. 2nd, 11:59 pm CST.
******

SPECIAL NOTE: For those of you entering the contests, make sure you enter on both blogs. They are SEPARATE contests so you are eligible to win 2 prizes per blog and one on my company website.

**********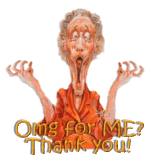 That's right! I am finally getting close to the 100th follower and I am celebrating with a giveaway!
Here's the plan, once I reach 100 followers, you will be eligible to win one of these:
Look close! That's a
candle!
I will be giving away one of my
Strawberry Cream Pie
candles! They look and smell
DELICIOUS
!
This fabulous candle is one of many that I sell. Haven't heard of my business,
SERENE MOMENTS
?
Hello, and Welcome to SERENE MOMENTS!

Serene Moments is a line of all natural Candles, Bath and Body, and, recently added, Mineral Makeup.

The Candles are made with vegetable and soy waxes which makes them safe for the environment and nearly 100% Soot-Free. The candle will burn to the bottom, leaving only the metal ring from the wick. Each jar candle will burn up to 120 hours and each votive has a burn time up to 18 hours (each depends on your home conditions). An amazing feature of these candles is that, if spilled, they can be cleaned up with Soap and Water!
I offer an array of scents, approximately 100 and counting, and a new scent is added each month.

The Bath and Body products are all natural as well. We offer a Hand and Foot Lotion, Foaming Hand Wash and, the best bath product of all, the Cleansing Bar. The Cleansing Bar is so pure and natural that it is perfect for your Body and your HAIR. It is perfect for all skin types, has natural moisturizers and key ingredients to repair collagen and restore elasticity to your skin. It is perfect for those who endure dry, scaley skin and will help those suffering from eczema, psoriasis, dandruff and other skin conditions.

The Mineral Makeup is, of course, made up of all natural ingredients. It is a top of the line makeup, such as those that you see on television, however; it is much cheaper.

Each of my products can be viewed at my website: SERENE MOMENTS and can be purchased online or directly through me, which will eliminate your shipping and handling fees.

Make sure you visit this post with the Discontinued Scents. This are limited quantities, but huge discounts.
Again, I am so proud of my new friends I have found here. I wish I could give all of you something for being there for me and hanging out, but the shipping costs would kill me!
The Specifics:
I am looking for the
100th follower
. Once I reach that, I am going to pick someone to win a
Strawberry Cream Pie Candle
. I will give everyone time to sign up but a winner will not be chosen until I hit
100
. I need 12 followers to reach that goal so I will give it until
August 2nd at 11:59 CST

.
Main Entry:
To be eligible, just tell me your favorite candle scent.
2nd Entry:
Go to
SERENE MOMENTS
and enter the weekly candle drawing. You will be entered there, PLUS I will draw another winner from those entries. Just click on the jar candle that says "Free Drawing".
**Don't panic when you see the boxes at the bottom of the entry form, if they do not fit your needs, just ignore them.**
Don't forget, this contest is also going on at my
"Relax and Enjoy all your Serene Moments"
blog, so you can win another prize there, however you can only enter the weekly candle drawing
once
. I will only accept one entry for it in regards to this giveaway. (I do encourage you to enter the website drawing weekly to win. We draw each Monday.)